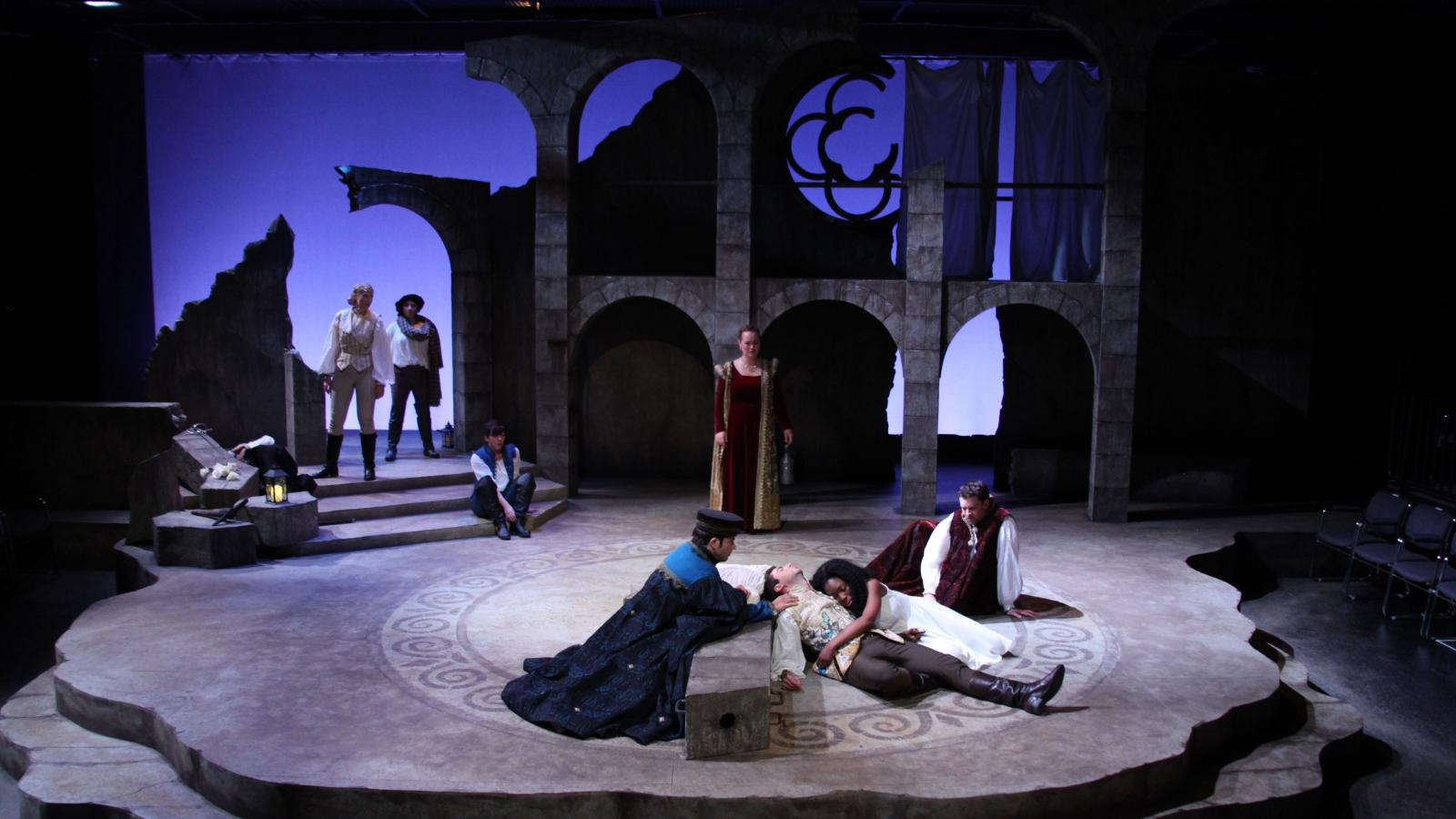 Body
Please read this entire page of instructions before beginning an application.
The Theatre Graduate Program IS accepting applications for MFA students entering the program in autumn 2022 beginning October 5th.
We recruit annually at URTA and LINK. We also meet many potential students independently and we encourage you to contact our faculty directly to learn more about the program or schedule a campus visit.
Design Faculty
Application Process
Step 1
The first step in our application process is to share your work with our faculty. Send your materials to the department directly via email. The materials we need to see include:
Statement of purpose articulating your interests and goals
Current CV or resume
Unofficial transcript
Portfolio of your work or link to online portfolio
Two letters of reference (signed on letterhead)
Step 2
The second step would be for us to meet. Even students who we've met at URTA or LINK, we strongly encourage to visit our campus if at all possible. This gives you a chance to meet all of our faculty as well as our current graduate students. You also get an up-close look at all of our facilities, venues, and studios. We strive to provide as complete an experience of our program as possible.
Step 3
Finally, if the faculty recommend you for admission, we will invite you to complete the Ohio State Graduate School Application. Include the following materials with the application:
One official copy of transcripts or record of marks for each university-level school attended, including English translation of any foreign documents
Official TOEFL, IELTS, or MELAB scores for international applicants or U.S. applicants whose native language is not English
The GRE is NOT required for admission to this program unless the applicant's undergraduate GPA is less than a 3.0 or if the 4-year undergraduate degree is not from an accredited institution.
Deadlines
December 1 for U.S. and international applicants who wish to be considered for a university fellowship or a department assistantship
March 15 for U.S. and international applicants who wish to be considered for an assistantship
April 7 for U.S. and international applicants who do not wish to be considered for funding
If you have any questions about the process or need additional information, please contact the External Relations Coordinator.
---
[pdf] - Some links on this page are to Adobe .pdf files requiring the use of Adobe Reader.  If you need these files in a more accessible format, please contact theatreandfilm@osu.edu.