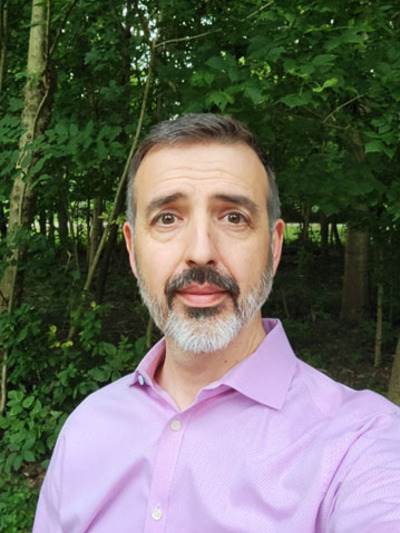 Brad Steinmetz
Associate Professor of Theatre, Film, and Media Arts
486 Theatre, Film, and Media Arts Building
1932 College Road
Columbus, OH 43210
Areas of Expertise
Design and Production for New Works
Digital Modeling and Rendering
Theatre Architecture
Education
MFA The Ohio State University
BA Truman State University
Brad Steinmetz is a designer and educator for the theatre. His designs employ unconventional materials, unique scenic movements, and a mix of high and low technology. His art and design work have been influenced by his collaborations with scenographer Jaroslav Malina, sculptor Malcolm Cochran, and architect Tim Lai. His internships at The Royal Court Theatre, London and The Steppenwolf Theatre, Chicago have also shaped his work.
Steinmetz's design for theatre crosses a range of areas including scenic (Hand2Mouth Theatre), sound (The Builders Association), projection (Available Light Theatre), lighting (Oregon Children's Theatre), architecture (The Willow Theatre), as well as puppetry and spectacle performances (Redmoon Theater). He has been recognized regionally by the American College Theatre Festival and the Peggy Ezekiel awards, nationally as the recipient of the Rose Brand Award for excellence in Scene Design, and internationally by World Stage Design.
His research interests include new works, spectacle and performance objects, digital media, theatre architecture and non-traditional materials and techniques. Steinmetz is a member of the Union Internationale de la Marionnette, the United States Institute for Theatre Technology and is a founding member of the For/Word Company where he serves as resident designer.  He has published work in Theatre Design and Technology, Puppetry International and in USITT's Theatre Technology Catalogs. His design work has also been showcased in TD&T, Stage Directions Magazine, and at World Stage Design in Cardiff, Wales.
People Filters: