Advanced
Pull Quote
The Bachelor of Arts degree in theatre, film studies, or moving-image production is a liberal arts degree by design. We believe it is crucial to educate well-rounded artists who possess breadth and depth of knowledge in their field and in their world.
Text
Theatre Major
The Theatre Major is a flexible BA degree with required coursework in five main categories: history and text, design, performance, production, and experiential learning. Within that core, however, we have not chosen to offer tightly controlled sequences focused on discrete skill development because such sequences provide too little opportunity for curricular choice on the part of the student. With our BA, you can individualize your program, deciding when to take required courses to best suit your particular interests. You can customize your program of study to focus on acting, new works development, design, or technical theatre based on the ways you select from our rich array of electives. Because our program is flexible, students are able to take advantage of the breadth of courses available across Ohio State's campus. Our majors regularly undertake minors, second majors, study abroad experiences, internships, and senior honors or distinction projects.
Text
Moving-Image Production Major
Moving-Image Production (MIP) Major is an interdisciplinary BA program in animation, experimental, documentary, and narrative filmmaking. The major emphasizes studio practice, the development of critical storytelling skills, and a proficiency in visual literacy. MIP is an interdisciplinary major that combines teaching and research expertise from our partners in art, dance, design, theatre, and the Advanced Computing Center for the Arts and Design (ACCAD). Students take MIP Pre-major foundation courses in film/video-making in their first year, and build a portfolio for review for application to the major. Majors take advantage of facilities and equipment provided as part of the program, and develop their creative voice as they produce moving-image works in Production Studio coursework and a Senior Film project. The Moving-Image Production Major prepares students for a range of careers or graduate studies in independent and industry filmmaking.
Text
Film Studies Major
The Film Studies Major is an interdisciplinary BA that explores cinema as an international social practice and humanistic discipline. Film studies courses incorporate many departments across the College of Arts and Sciences, including the Departments of English; French and Italian; Germanic Languages and Literatures; History of Art; Slavic and East European Languages and Cultures; Spanish and Portuguese; Theatre; and Women's, Gender and Sexuality Studies. Film studies allows students to tailor their focus of study of film analysis, history, and theory. Students take core courses in early, multicultural, industrial and experimental traditions, and select a focus area in film theory, screenwriting, or production for further exploration in the field. The Film Studies Major provides a pathway through the vast world of cinema for those interested in careers in film criticism, screenwriting, working for film archives and festivals, teaching or graduate study in film and media, or work in fields that welcome those majoring in the humanities.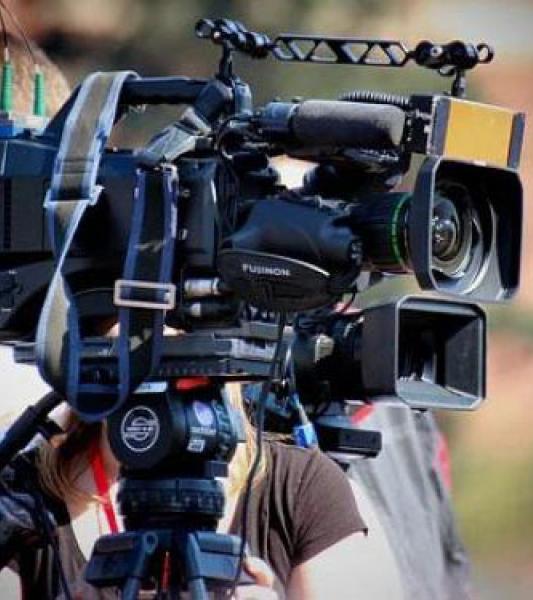 How to Apply
Visit The Ohio State University admissions website to enroll.
By selecting to major in theatre or film studies, you will be enrolled directly into the Bachelor of Arts degree program. Auditions and portfolio reviews are not required as part of acceptance into the theatre major
By selecting to enroll in moving-image production, you will be enrolled into a pre-major. Acceptance into the moving-image production major at the end of the first year is competitive, based on a portfolio review and pre-major grades.
We encourage you to consider participating in the Honors and Scholars Program at Ohio State. In addition, many of our students are part of Arts Scholars Program. If you wish to participate, you must indicate this on the Ohio State supplement to the Common Application. Application Deadlines for first-year students on the Columbus campus are November 1 (early action) or February 1 for autumn enrollment.