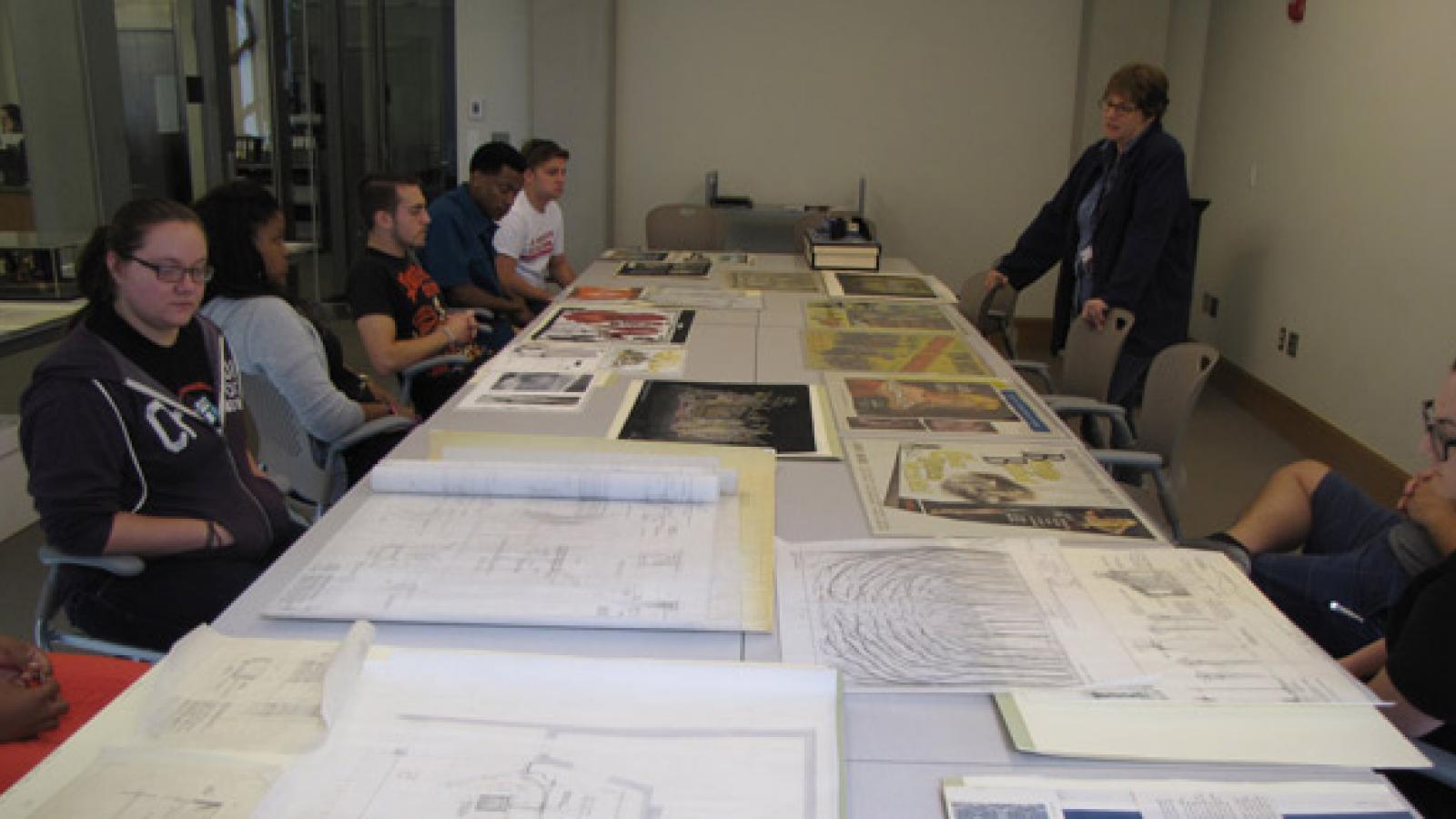 Body
Want to See?
An original 1899 program from Buffalo Bill's Wild West Show
A piece of a mulberry tree planted by Shakespeare in Stratford upon Avon
Candid photographs of the drag performer Divine
Correspondence about a production of PORGY AND BESS which toured to Russia during the Cold War
Glass slides used in vaudeville productions
Original film stills from George Lucas's STAR WARS (1977)
If So, Then Schedule a Visit to the TRI
The faculty and staff of the Jerome Lawrence and Robert E. Lee are here to help you with your research. We are part of the University Library Special Collections, and we hold millions of items relating to the professional performing arts.
Our collections feature:
Original plots, sketches and renderings from professional theatrical costume, set and lighting designers
Hundreds of original play scripts, many with handwritten notes by the actors and/or production team
Thousands of photographs of performers and productions
Thousands of vintage film posters
The largest collection of original Czech theatre designs outside the Czech Republic
One of the largest collections of Burlesque materials anywhere
Original correspondence and contracts from theatre professionals from around the world
For more information contact Beth Kattelman, Curator of Theatre at kattelman.1@osu.edu or visit the TRI website.