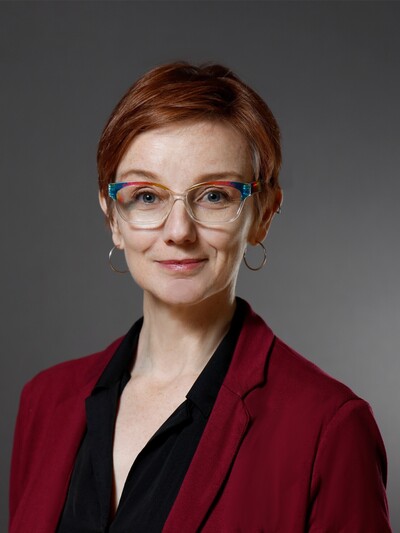 Rebecca Turk
Assistant Professor of Theatre, Film, and Media Arts
484 Theatre, Film, and Media Arts Building
1392 College Road
Columbus, OH 43210
Areas of Expertise
Costume Design and Construction
Theatrical Makeup & Mask Making
Dying, Draping, & Patterning
Art & Design as Engineering
Education
PhD The Ohio State University
MA The Ohio State University
BA Southern Illinois University - Edwardsville
Rebecca Turk is a costume designer and arts educator with over twenty years of professional experience. Her work has been featured by premier theatre and ballet companies around the globe, including Dance Theatre of Harlem, Orlando Shakespeare Theatre, Richmond Ballet, Nationwide Insurance, Tulsa Ballet, Evolution Theatre, BalletMet, and the National Ballet of China. She currently serves as the USITT Costume Commission's Teaching Archive and Publications Coordinator and the President of the Women's Caucus for the National Art Education Association.
Turk holds a PhD in Arts Administration, Education and Policy with a specialization in Art Education and an interdisciplinary specialization in the Analysis of Material Culture. Her research includes trans-disciplinary practices, material culture, costuming & performance, and personal practice as inquiry. Through her hands-on approach to design and teaching, Turk strives to promote empathy, experimentation, curiosity, and respectful cultural appreciation.
Turk has served as an Artist in Residence at the New York City Ballet and was awarded the Higher Education Division Award from the Ohio Art Education Association in 2021. She is a regular presenter at the National Art Education Association Convention and the Ohio Art Education Association Conference and was the invited lecturer at Seattle University Math Department's MATH + ART 5. She also leads workshops on art, design, and construction techniques in community and museum settings, both for teachers and general participants of all ages.
Outside of her work and research, Turk enjoys gender-bending cosplay, gardening, watching the latest Marvel or Star Wars TV series, and playing Animal Crossing with her teenagers.
Turk is a proud member of United Scenic Artists, Local 829, the professional designers' union within IATSE.
People Filters: