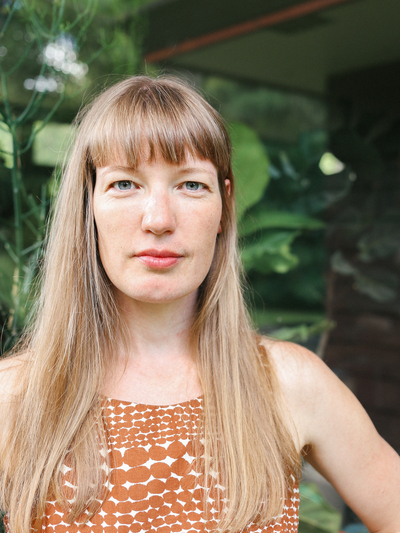 Kris Paulsen
Associate Professor of History of Art
210 Pomerene Hall
1760 Neil Ave
Columbus, OH 43210
Areas of Expertise
Contemporary art
Video art
New media art and theory
Curatorial studies
Critical theory
Education
PhD University of California, Berkeley
MA University of California, Berkeley
AB Brown University
Kris Paulsen is a specialist in contemporary art, with a focus on time-based and computational media. Her first book, Here/There: Telepresence, Touch, and Art at the Interface (MIT Press, 2017), received the 2018 Anne Friedberg Award for Innovative Scholarship from the Society for Cinema and Media Studies. Her work traces the history of technology in the arts from photography to new media, with a particular emphasis on telepresence, virtuality, interface studies, and early video art. Her current research addresses the logics of quantification and virtuality in contemporary art and culture, with particular attention to how they intersect with the physical, fleshy body.
Other publications, on topics such as experimental television, Artificial Intelligence, automation, 1990s Net Art, photographic theory, network aesthetics, and curatorial studies have appeared in numerous journals, books and exhibition catalogs. Links to these works can  be found on her website.
Paulsen is the recipient of The Ronald and Deborah Ratner Distinguished Teaching Award (2017-2018) and The Rodica C. Botoman Award for Distinguished Teaching and Mentoring (2015-2016). She has spearheaded innovative teaching projects at Ohio State, such as  and developing History of Art's  curriculum for the Contemporary Art and Curatorial Practice program and establishing a long-term collaboration with the Columbus Museum of Art to enable classes to curate exhibitions from the collection. In 2018, her students wrote and published  more than 100 short essays for the 2018 FRONT Triennial catalog. From 2012 to 2016 she was co-director of The Center for Ongoing Research & Projects, an experimental art space in Columbus.