December 2, 2022
TRI Secures Major Archive
Image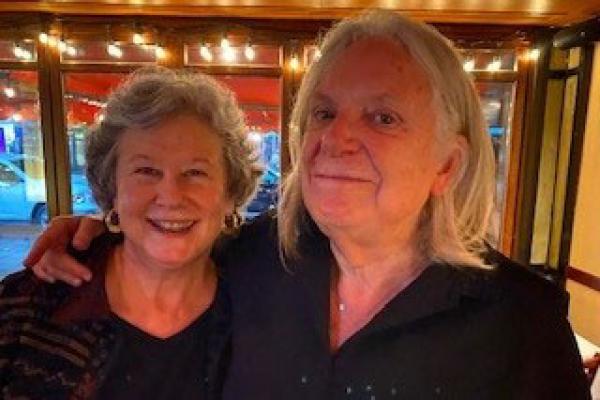 Description
SITI Company has announced that the Lawrence and Lee Theatre Research Institute (TRI) will be the recipient of its physical archive. Since 2017, SITI Company has been developing the SITI Legacy Plan including a finale 30th anniversary season and the creation of a digital and physical archive. For the past few years, TRI Director Jeanine Thompson has consistently advocated for The Ohio State University to be selected to house the physical archive.
"Having the physical archives of one of the most influential American theatre companies will bring artists and scholars from around the world to the TRI for many years to come. We are honored to have been trusted to be caretakers of their legacy. This tremendous opportunity was made possible by the outstanding work of the TRI team including Curator Beth Kattelman, Head of Area Studies and Thompson Library Special Collections Nena Couch, and Vice Provost and Dean of University Libraries Damon Jaggars," says Thompson.
Acquiring the physical archive caps a long and rich relationship between SITI Company and Ohio State. This relationship began in 1996 when then Director of Performing Arts Chuck Helm brought The Medium to the Wexner Center for the Arts and Anne Bogart taught a Viewpoints Master Class for our department. Since then, SITI Company brought nine productions, including seven premieres to campus. In addition to the creative residencies and productions at the Wexner Center, company members have conducted ten week-long residencies in the Department of Theatre, Film, and Media Arts, bringing their signature training in Viewpoints and the Suzuki Method of Actor Training to our students. Indeed, SITI Company is the department's longest residency partner and its training methods are integrated into our curriculum.
"Jeanine's longstanding and personal relationship with Anne Bogart and members of SITI Company helped position Ohio State at the head of the line when the company sought a repository for its legacy," says Department Chair E.J. Westlake. "We would not have received this significant archive without her leadership."
The physical collection will include select pieces of the company's theatrical production elements, institutional assets, media, writings, methodologies, and philosophies. In addition to the physical archive, the SITI Living Archive will also have a digital presence with a rich collection of playbills, production photos, video clips, scripts, and photos.
Photo: Jeanine Thompson (l) and Anne Bogart (r).
The SITI Company announcement can be read at BroadwayWorld.com.
---