April 7, 2021
Students Organize SITI Workshop
Image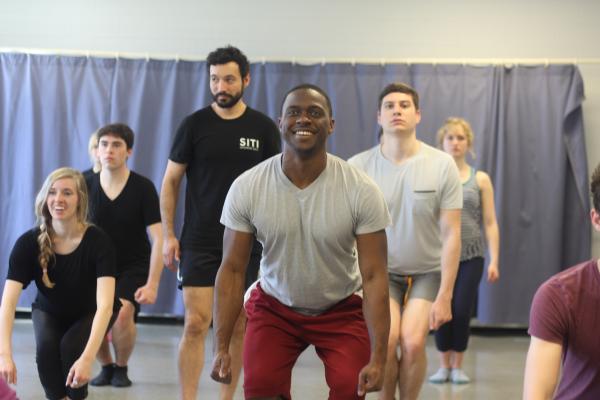 Description
Theatre graduate students have organized a three-day workshop with members of the SITI Company, April 9 - 11, 2021. Thanks to the sponsorship of four student organizations--The Graduate Theatre Syndicate, Performance Studies Working Group, The Cohort Theatre Company, South Asian Theatre Alliance--SITI Company members J.Ed Araiza and Samuel Stricklen will bring the Suzuki Method and Viewpoints training to the department via Zoom.
SITI's signature training offers an alternative to the Stanislavski-based approach to actor-training typically found in the United States. The training teaches actors to be keenly aware of their stage environment, including the other actors in the space. It also develops a physically powerful actor who can embody heightened emotions onstage.
In addition to three training sessions, there will be two conversation sessions with Araiza and Stricklen that are open to the public.
---