June 23, 2020
Professor Jeanine Thompson Interviews Jesse Eisenberg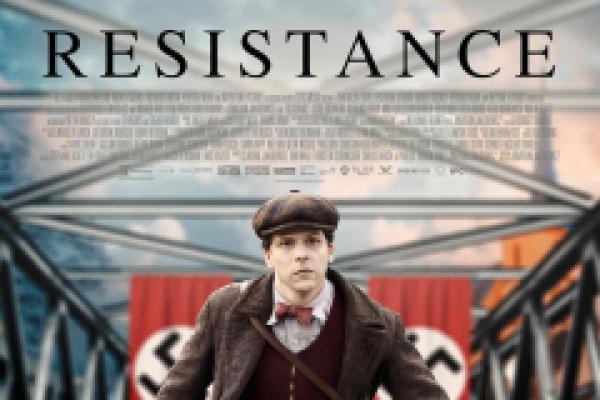 On June 10th, Professor Jeanine Thompson, director of the Lawrence and Lee Theatre Research Institute, interviewed Jesse Eisenberg and Lorin Eric Salm (2020 Theatre Research Institute Award Recipient) in a live-streamed broadcast over Zoom for University Libraries.
Eisenberg starred in the IFC Films biographical drama film, Resistance (2020), inspired by the life of Marcel Marceau. Salm coached Eisenberg in mime and provided choreography for the film.
A recording of the interview will be place in the Marcel Marceau Archive in the Theatre Research Institute)
Associate Professor Beth Kattelman (MA, '91; PhD, '99), curator of the Theatre Research Institute introduced Thompson and discussed the institute's Marceau collection.
---
The recording is available on the University Libraries YouTube channel. Resistance is available on demand.
---