November 13, 2023
Esther Kim Lee (PhD, '00) Receives National Recognition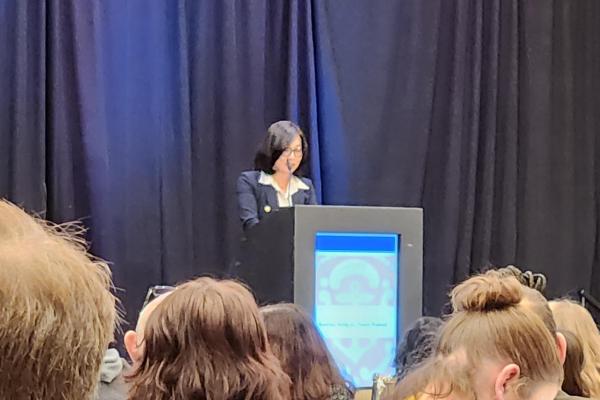 Esther Kim Lee (PhD, '00) received the Distinguished Scholar Award from the American Society for Theatre Research at its annual conference in Rhode Island. The award is given each year to a scholar whose body of work has made a significant contribution to the field of theatre, dance, opera, and/or performance studies.
Lee is the Francis Hill Fox Professor of Theater Studies, International Comparative Studies, and History and the director of Asian American and Diaspora Studies at Duke University. She teaches and writes about theatre history, Asian American theatre, Korean diaspora theatre, and globalization and theatre.
Lee is the author of several books, her latest, Made-Up Asians: Yellowface During the Exclusion Era (University of Michigan Press, 2002) received the John W. Frick Book Award from the American Theater and Drama Society.
---