April 7, 2021
Department Offers New Minor in Entertainment Design and Technology
Image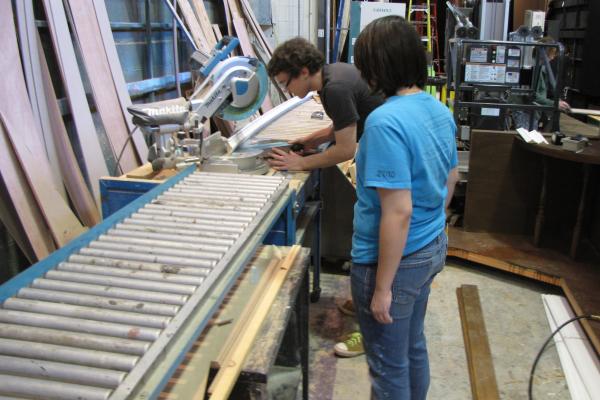 Description
The Department of Theatre, Film, and Media Arts is offering a new minor available for students looking at careers in entertainment. The Minor in Entertainment Design and Technology is aimed at students want to apply the skills of their discipline to careers in live events, theatre and themed entertainment. The courses support a variety of interests and disciplines including engineering, architecture, fashion, digital media, software, construction and many others.
The entertainment industry drives many advancements in technology which is why production companies often look for interns and employees with complimentary training. For instance, an electrical engineer with experience in theatrical lighting design would be a great fit for working with automated concert lighting. A civil engineer might apply their knowledge of live events to design structure for theme parks. The same complimentary skills can support students of architecture or interior design who are interested in scenography or students of fashion interested in theatrical costuming.
Not only does the minor support tradition coursework in these disciplines, it also includes practical courses which give students opportunities to build, sew, wire, and engineer productions in the Department of Theatre, Film, and Media Arts. Working backstage and in our shops and studios is great experience for producing in the field.
More information, including a full list of courses, sample curricula and an advising sheet, is available on our website. If you have any questions about the minor, please reach out to Brad Steinmetz.
---