April 27, 2021
Department Announces Student Excellence Awards
Image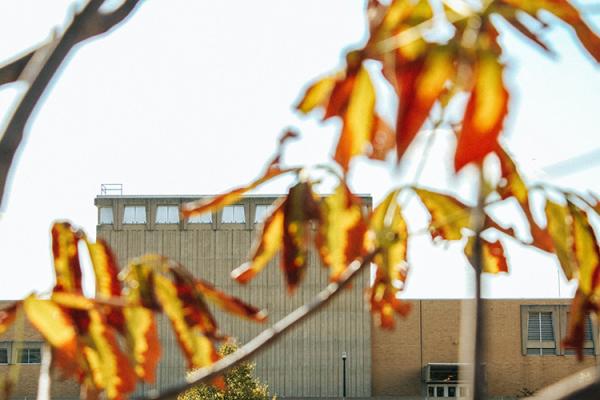 Description
The Department of Theatre has traditionally recognized a select group of students for their outstanding contributions in service, creative activity, scholarship, and teaching. Each individual has been selected by the Curriculum Committee from nominations submitted by faculty and staff in our department. This year, the Department of Theatre, Film, and Media Arts is pleased to celebrate the achievements of the following students and share their work with a larger audience here.
Delaney Althauser: Undergraduate Excellence Award for Creative Activity
For exemplary work as a costume technician, Delaney Althauser receives the Excellence Award for Creative Activity. Associate Professor Kristine Kearney describes Delaney as "thorough, consistent, dependable, flexible, positive, and focused," writing further that "her willingness to contribute to the spirit of true collaboration is extraordinary. She is an enthusiastic and motivated student who knows what she wants from her education and is a pleasure to be around." This upcoming summer (2021) Delaney will further her studies in this area through an independent study and internship within Ohio State's Geraldine Schottenstein Historic Costume and Textiles Collection.
Varsha Babu: Undergraduate Excellence Award for Creative Activity
For performances and leadership in numerous creative projects throughout the academic year, Varsha Babu receives the Excellence Award for Creative Activity. As a first-year theatre major, Varsha contributed to two department productions (As You Like It, The Big Loop); Seeds of Truth: Stories Inspired by Stamped: Racism, Anti-racism, and You; three student films; and two one-act plays with Off the Lake Productions. Aviva Neff, director of As You Like It, describes Varsha as "a thoughtful, committed, and imaginative artist who has a gift for making others feel welcome in her presence." Associate Professor Mandy Fox writes, "her sophistication, self-possession, and work ethic belie her years and provide an example for her colleagues."
Mary Maxwell: Undergraduate Excellence Award for Creative Activity
For exceptional contributions as stage manager for Collective Rage: A Play in Five Betties, the department's first Zoom production, Mary Maxwell receives the Excellence Award for Creative Activity. Sherée Greco writes, "I cannot think of one time where Mary showed anything other than total dependability, outstanding communication, media technology savvy and a glowingly positive personality.  What she did not know, she learned without hesitation.  What someone else didn't know, she taught with patience including me, her mentor. Mary is a shining example of "the student becomes the teacher" and she is well-deserving of this award."
Jake Athyal: Graduate Excellence Award for Service
For having a lasting impact on the college, department, and his peers, Jake Athyal receives the Excellence Award for Service. Jake is co-founder and co-president of the South Asian Theater Alliance, a student group for South Asian students and allies. In that role, Jake led the creation process for two film projects. Jake also served on a panel promoting the Arts District, served as a student representative to the acting faculty, supported the transition to remote learning for participants in the Shakespeare and Autism program, and hosted a free Zoom Theatre Games workshop which was subsequently shared through the Theatre Education Distance Learning (Resource Sharing and Support Network) Facebook group and YouTube. Associate Professor Mandy Fox writes, "Jake's instinct toward championing others and his sense of community connection makes his service consistently authentic and potent; by lifting up those around him, he contributes to the field at large, fosters the development of young artists, and amplifies the work of his collaborators."
Jensen Glick: Graduate Excellence Award for Creative Activity and Teaching
For outstanding work in costume design, Jensen Glick receives the Excellence Award in Creative Activity and Teaching. Jensen's work on Her Naked Skin was thoughtful, subtle, and well-researched. He did a superb job designing and creating costumes for Bonnets: (How Ladies of Good Breeding Are Induced to Murder). His thesis project transitioned from staged performance to exhibit due to pandemic restrictions. His syllabus, redesigned due to the pandemic, was clear, thorough, and innovative. Associate Professor Kristine Kearney writes, "I emphasize the outstanding growth Jensen has exhibited within the past two years. He has always been extremely dependable and self-assured; however, his skill has doubled in the past few months. He can work independently very successfully, and, in every situation, he is thorough, consistent, dependable, flexible, always positive, and focused. His willingness to contribute to the spirit of true collaboration is extraordinary."
Jess Hughes: Graduate Excellence Award in Service
For extraordinary efforts in the bringing the outreach and engagement project to life, Jess Hughes receives the Excellence Award for Service. As the COVID-19 pandemic severely limited the creation and distribution of No Answers, graduate acting students struggled to find a way to make an impact with their work. Not only did Jess suggest the creation of the website that would serve as a substantial online gallery of their work; she volunteered to take charge of the website's development and identified a freelance designer; formulated a concept for the site; gathered and organized the material; facilitated several meetings with the designer and Associate Professor Tom Dugdale to discuss progress; and spent countless hours proofreading the site's copy. Tom writes, "I believe the meticulous care and professionalism Jess brought to this entire enterprise constitutes excellence. The website undeniably amplifies the reach, accessibility, and lifespan of the project, increasing its potential to positively impact those affected by substance use disorder."
Will Ledbetter: Graduate Excellence Award for Creative Activity
For a record of thoughtful and evocative designs for our department productions, Will Ledbetter receives the Excellence Award in Creative Activity. From The Curious Incident of the Dog in the Night-Time to Indecent, Will has proven himself to be an astute designer, a thoughtful collaborator, and skilled artist.  Describing Will's work on In the Next Room (Or the Vibrator Play), his thesis project that transitioned from staged performance to exhibit due to pandemic restrictions, Associate Professor Brad Steinmetz writes, "In this new creation, Will researched safe practices and reconsidered the relationship between the audience and the work. As always, Will's thoughtful and deliberate process generated a refined environment that feels effortlessly befitting."
Erin Alys Parsons: Graduate Excellence Award for Creative Activity
For dedicated work in theatrical intimacy, Erin Alys Parsons receives the Excellence Award for Creative Activity. In addition to her regular studies, Erin has assisted Professor Jeanine Thompson in developing and teaching of the first staging intimacy class at Ohio State and in writing a book for Routledge about staging theatrical intimacy. She participated in numerous workshops to further her expertise in this growing area and served as intimacy captain for A Midsummer Night's Dream. Jeanine writes, "Erin is developing an abundance of knowledge, development of fine skills, mixed with her commitment and compassion, all of which are preparing her to become a leader in the field of professional theatrical intimacy for film, television, and theatre."
Nicolas Shannon Savard: Graduate Excellence Award for Service
For committed and continued service to the department as a member of the Committee for Diversity, Equity, and Inclusion, Nicolas Shannon Savard receives the Excellence Award for Service. Through their role on the committee, Nicolas Shannon led the development and analysis of a department climate survey. They also co-lead a town hall with members of the department to discuss the challenging results and conclusions drawn from the survey. Associate Professor Ana Elena Puga writes, "Nicolas Shannon Savard's service as the graduate student representative on the Committee for Diversity, Equity, and Inclusion has been extraordinarily creative and diligent. [Their work] gave us powerful information that we can use for years to come."
John Michael Sefel: Graduate Excellence Award for Scholarship
For an impressive record of scholarly work at Ohio State and beyond, John Michael Sefel receives the Excellence Award for Scholarship. John Michael edited and published the 2020 issue of the Texas Theatre Journal (Texas Educational Association), edited At the Intersection of Disability and Drama: A Critical Anthology of New Plays (McFarland, 2021), and completed his dissertation titled "Staging the Disabled Jew: The Thematic Use of Doctors, Disability, and Disease in Yiddish Plays on Modernization, 1790-1929". Professor Stratos Constantinidis writes, "All of John Michael's work has a trailblazing quality, but his dissertation, which is a pioneering interdisciplinary study on disability and the Jewish-immigrant experience in Europe and the United States, is especially worth noting. John Michael's dissertation will grip readers with its perspicacity and breadth of vision."
---