September 6, 2023
Alum Rory Klein Accepted into Chagrin Documentary Film Fest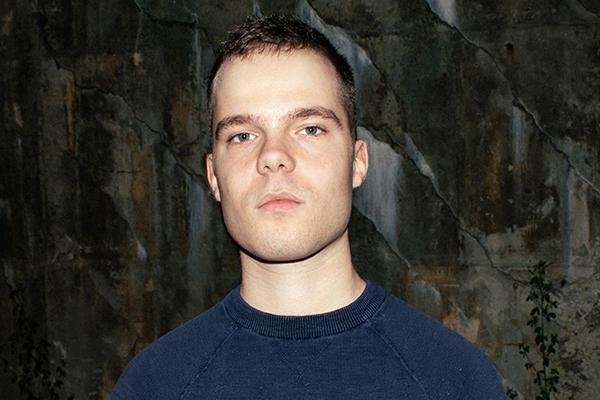 Alum Rory Klein (BA, moving-image production; political science '23) has been selected for the Chagrin Documentary Film Festival. Klein created his short film, World Between Our Ears (co-directed by Miles Curtiss) for Assistant Professor Rasel Ahmed's creative nonfiction production class last spring.
In World Between Our Ears, Columbus indie musician and writer Miles Curtiss mounts a return to his decades-long journey through the arts while finding and fostering community.
"I made this film for one of my documentary classes at Ohio State. In that class, my professor, Rasel Ahmed, made sure to discuss with us the ethics and philosophy of documentary filmmaking. I appreciated the suggestion to think of the people in documentaries as collaborators rather than subjects. In the case of my film, which is certainly in the general sphere of vérité style, we see vignettes of Miles's life in a way that's more of an experience than a straightforward story, and with how much that experience is guided by the actions, words, and presence of Miles, he earned a co-directing credit. I initially met Miles by mere coincidence, as he happened to be working at Buckeye Donuts while I was filming a documentary there about night shift workers. The bits of his life that he described in that movie were so interesting, especially considering we were both Columbus-based musicians, that I wanted to eventually make a film about him specifically, which inspired the making of this film, World Between Our Ears."
The Chagrin Documentary Film Festival is dedicated to educating audiences and empowering talented filmmakers to tell their stories.  The Festival is a five day celebration of the art of documentary film, at venues in and around the century village of Chagrin Falls, Ohio. This inspiring event draws audiences from all over Northeast Ohio, the US and the world to experience documentary films and the compelling art and culture they highlight.
The festival runs in-person from October 4 - 8 with nationwide streaming from October 9 - 16.
---