August 24, 2021
Adrienne Kennedy (BS '53, DRH '03) Receives Dramatist Guild Lifetime Achievement Award
Image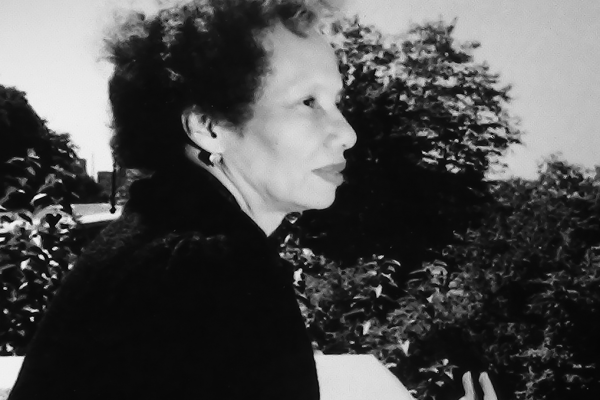 Description
The Dramatist Guild bestowed its highest honor, the Lifetime Achievement Award, on Ohio State alumna Adrienne Kennedy (BS '50, DRH '03). The award recognizes distinguished lifetime achievement in theatrical writing. Previous recipients include Paula Vogel, Terrence McNally, August Wilson, Stephen Sondheim, Edward Albee, and Arthur Miller.
Kennedy's lyrical and surreal plays address the violence of racism. Ohio State Murders, one of her many autobiographically inspired plays, explores Suzanne Alexander's experiences as one of a handful of Black freshmen at The Ohio State University in the 1950s. The department produced Ohio State Murders as part of its 2000-2001 season.
The department also produced her Obie Award-winning play, Sleep Deprivation Chamber in 2003 in collaboration with the Advanced Computing Center for Art and Design. Kennedy co-wrote the play with her son, Adam P. Kennedy. The autobiographical drama shows the beating of a highly educated, middle class Black man by police in surburban Virginia after a traffic stop over a broken taillight.
Last year, Round House Theatre was the featured artist of a month-long festival, "The Work of Adrienne Kennedy: Inspiration and Influence". A series of panel sessions on Kennedy's influence can be watched on Round House Theatre's YouTube channel.
---