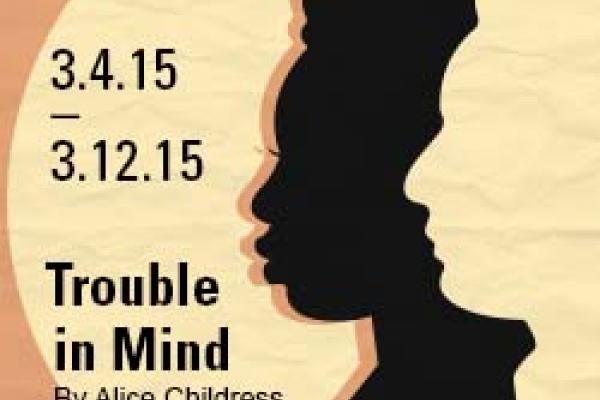 March 4, 2015
All Day
Roy Bowen Theatre (Drake Performance and Event Center)
March 5, 2015
All Day
Roy Bowen Theatre (Drake Performance and Event Center)
March 6, 2015
All Day
Roy Bowen Theatre (Drake Performance and Event Center)
March 7, 2015
All Day
Roy Bowen Theatre (Drake Performance and Event Center)
March 7, 2015
All Day
Roy Bowen Theatre (Drake Performance and Event Center)
March 8, 2015
All Day
Roy Bowen Theatre (Drake Performance and Event Center)
March 10, 2015
All Day
Roy Bowen Theatre (Drake Performance and Event Center)
March 11, 2015
All Day
Roy Bowen Theatre (Drake Performance and Event Center)
March 12, 2015
All Day
Roy Bowen Theatre (Drake Performance and Event Center)
This production is 2 hours, 15 minutes
It is performed with one intermission
By Alice Childress
Directed by Melissa Maxwell
On Broadway in 1957, an integrated theatre company begins rehearsals on a topical drama dealing with controversial current events, which they hope will be Broadway's next big hit. When prejudices and stereotypes emerge in the company, talented African-American actress Wiletta Mayer faces a difficult choice: the opportunity to achieve her lifelong dream of playing a leading role on Broadway or compromising her principles. Trouble in Mind, a backstage satire of egos and attitudes, is an insightful look at who we are and who we want to be.
AfterWords: A post-performance discussion with the audience. Thursday, March 5 following the performance of Trouble in Mind. Director Melissa Maxwell will join Professor Koritha Mitchell (Department of English) in a discussion about Childress's play. Mitchell, a specialist in African American literature, is the author of the award winning  Living with Lynching: African American Lynching Plays, Performance, and Citizenship, 1890 - 1930 (University of Illinois Press, 2011). Shelby Brewster, dramaturg, will moderate the discussion that will include the cast and production team.
Tickets go on sale Monday, January 12, 2015 at 10am.
Box Office Information | Ticket Pricing | Directions and Parking
---