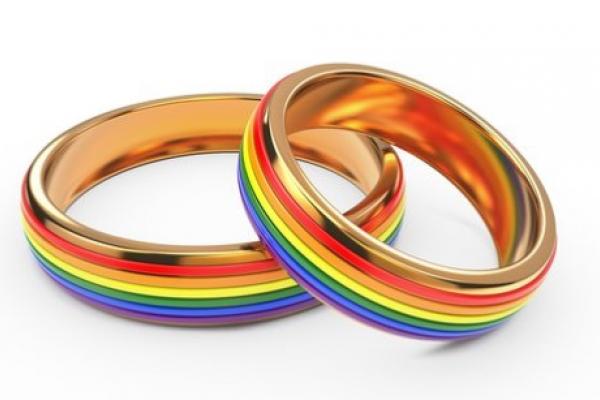 September 30, 2015
All Day
Drake Performance and Event Center
October 1, 2015
All Day
Drake Performance and Event Center
October 2, 2015
All Day
Drake Performance and Event Center
October 2, 2015
All Day
Drake Performance and Event Center
October 3, 2015
All Day
Drake Performance and Event Center
October 3, 2015
All Day
Drake Performance and Event Center
October 4, 2015
All Day
Drake Performance and Event Center
October 4, 2015
All Day
Drake Performance and Event Center
By Mo Gaffney, Jordan Harrison, Moises Kaufman, Neil LaBute, Wendy MacLeod, Jose Rivera, Paul Rudnick, Doug Wright

Conceived by Brian Shnipper
Directed by Jennifer Schlueter and Karie Miller 
The Department of Theatre opens its season with a hilarious and heartfelt collection of new works written by eight of the nation's best playwrights. Standing on Ceremony: The Gay Marriage Plays, which will be staged as site-specific and immersive vignettes throughout the Drake Performance and Event Center, explores the risk of commitment, the terror of forever, and the indelible power of love, for every single one of us.
Audiences will move throughout the Drake Center and its environs for nine short plays and are encouraged to wear comfortable shoes and come ready to eat some cake and throw some rice.
Recommended if you like: Neil Patrick Harris, Tig Notaro, catching the bouquet, justice, and cake.
Warning:  this show contains adult content, graphic sexual language and is suggested for viewers 14 and older.  There will be considerable walking inside and outside the Drake Performance and Event Center.
Box Office Information | Ticket Pricing | Directions and Parking
---