Image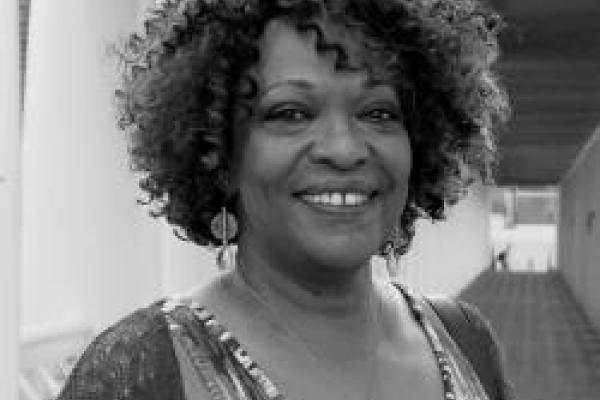 March 24, 2018
All Day
Location
Roy Bowen Theatre
Description
Rita Dove's The Darker Face of the Earth re-imagines the Sophoclean tale of Oedipus on a plantation in antebellum South Carolina. The play premiered at the Oregon Shakespeare Festival in 1996, and since then it has been performed across the United States and England. Tom Dugdale (Department of Theatre) directs a reading of Dove's play, featuring a cast of student and professional actors. Following the performance, Dove will participate in a discussion moderated by Tom Hawkins (Department of Classics).
In conjunction with the staged reading, there will be a public lecture and book signing in the Film/Video Theater at the Wexner Center for the Arts on Friday, March 23rd at 4 PM.
Rita Dove  
Ohio native Rita Dove is among the most important literary artists of her generation. Born in Akron and an alumna of Miami University, she has flourished as a poet, novelist, essayist and playwright. Her accomplishments as a poet led to service as Poet Laureate of both the United States (1993-1995) and the Commonwealth of Virginia (2004-2006). Dove has earned critical acclaim and scores of literary and academic awards throughout her career, including the 1987 Pulitzer Prize in Poetry, the 2009 Fulbright Lifetime Achievement Medal, and, most recently, the inaugural 2017 US Presidential Scholars Award. She has over two dozen honorary doctorates and is the only poet to have won both a National Humanities Medal (1996) and a National Medal of Arts (2011). Her many collections of poetry include Thomas and Beulah (1986) and Sonata Mulattica (2009), as well as Collected Poems 1974-2004 (which was published in 2016 and received a 2017 NAACP Image Award). Composer John Williams wrote the music for her song cycle "Seven for Luck" and first performed it with the Boston Symphony in 1998. The Darker Face of the Earth premiered at the Oregon Shakespeare Festival in 1996 and has been restaged many times since, including a BBC radio production starring Chiwetel Ejiofor in 2003.
Sponsored by the Department of Classics; co-sponsored by the Department of Theatre.
---