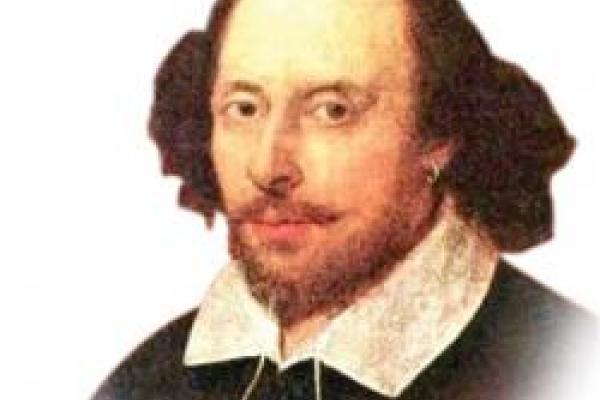 May 14 - May 16, 2015
12:00AM - 12:00AM
Drake Performance and Event Center
Add to Calendar
2015-05-13 23:00:00
2015-05-15 23:00:00
Shakespeare and Education Festival
 Celebrate the six years of the OSU/RSC partnership with a weekend of workshops, performances, and presentations. In addition to featuring Columbus area K-12 students who have benefitted from implementing the Royal Shakespeare Company's artistic practice in the classroom, the festival will present the research findings from the Shakespeare and Autism Project, a longitudinal study conducted by Ohio State's Nisonger Center (Wexner Medical Center) and the Department of Theatre.  Tickets are required for the performances. Workshops and presentations are free, but require advance registration. Please refer to the Festival Program.pdf for a list of presentations, workshops, and RSVP instructions. Tickets for all three performances go on sale Monday, April 27 at noon. Please use the links at the bottom for box office information and ticket pricing. Thursday, May 14, IN HERE OUT THERE at 8:00 pm in the Roy Bowen TheatreFriday, May 15, TRANSFORMATION, TRUST & LOVE at 6:00 pm in the Thurber TheatreSaturday, May 16, IN HERE OUT THERE at 7:00 pm in the Roy Bowen TheatreBox Office Information | Ticket Pricing | Directions and Parking | Request to purchase tickets
Drake Performance and Event Center
OSU ASC Drupal 8
ascwebservices@osu.edu
America/New_York
public
Date Range
Add to Calendar
2015-05-14 00:00:00
2015-05-16 00:00:00
Shakespeare and Education Festival
 Celebrate the six years of the OSU/RSC partnership with a weekend of workshops, performances, and presentations. In addition to featuring Columbus area K-12 students who have benefitted from implementing the Royal Shakespeare Company's artistic practice in the classroom, the festival will present the research findings from the Shakespeare and Autism Project, a longitudinal study conducted by Ohio State's Nisonger Center (Wexner Medical Center) and the Department of Theatre.  Tickets are required for the performances. Workshops and presentations are free, but require advance registration. Please refer to the Festival Program.pdf for a list of presentations, workshops, and RSVP instructions. Tickets for all three performances go on sale Monday, April 27 at noon. Please use the links at the bottom for box office information and ticket pricing. Thursday, May 14, IN HERE OUT THERE at 8:00 pm in the Roy Bowen TheatreFriday, May 15, TRANSFORMATION, TRUST & LOVE at 6:00 pm in the Thurber TheatreSaturday, May 16, IN HERE OUT THERE at 7:00 pm in the Roy Bowen TheatreBox Office Information | Ticket Pricing | Directions and Parking | Request to purchase tickets
Drake Performance and Event Center
Department of Theatre, Film, and Media Arts
theatreandfilm@osu.edu
America/New_York
public
Celebrate the six years of the OSU/RSC partnership with a weekend of workshops, performances, and presentations. In addition to featuring Columbus area K-12 students who have benefitted from implementing the Royal Shakespeare Company's artistic practice in the classroom, the festival will present the research findings from the Shakespeare and Autism Project, a longitudinal study conducted by Ohio State's Nisonger Center (Wexner Medical Center) and the Department of Theatre.
Tickets are required for the performances. Workshops and presentations are free, but require advance registration. Please refer to the Festival Program.pdf for a list of presentations, workshops, and RSVP instructions. 
Tickets for all three performances go on sale Monday, April 27 at noon. Please use the links at the bottom for box office information and ticket pricing. 
Thursday, May 14, IN HERE OUT THERE at 8:00 pm in the Roy Bowen Theatre
Friday, May 15, TRANSFORMATION, TRUST & LOVE at 6:00 pm in the Thurber Theatre
Saturday, May 16, IN HERE OUT THERE at 7:00 pm in the Roy Bowen Theatre
Box Office Information | Ticket Pricing | Directions and Parking | Request to purchase tickets
---