Image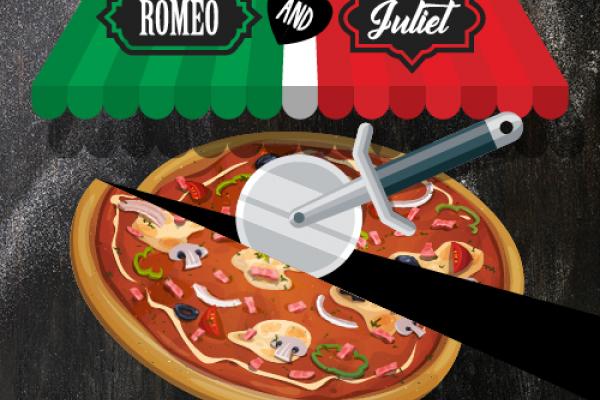 September 27, 2019
All Day
September 27, 2019
All Day
September 28, 2019
All Day
September 28, 2019
All Day
September 29, 2019
All Day
Description
By William Shakespeare
Adapted for Young Audiences and Directed by Tom Dugdale
In this playful, contemporary take on Shakespeare's greatest love story, two teenagers fall for each other despite the bitter rivalry between their families' dueling pizza businesses!
This is the 20th anniversary of the theatre department's school tour. The school tour is part of the department's outreach and engagement mission, bringing live performances to thousands of school children throughout Franklin County.
---
Tickets can be purchased in person at the Ohio State Theatre Ticket Office, over the phone during normal business hours at 614-292-2295, or online through Ticketmaster.
---