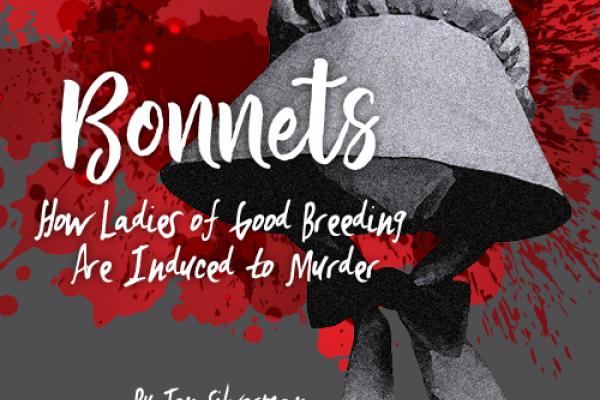 By Jen Silverman
Directed by Jeanine Thompson
Weaving between the 17th and 19th Centuries, this absurdist, campy exploration of love and violence shows how easily three women become murderers.
Bonnets is presented by the Department of Theatre as part of the Big Ten Theatre Consortium. The consortium is commissioning a series of plays by outstanding American female playwrights. Each play features at least six substantial age-appropriate roles for young women.
The purpose of the initiative is to promote the writing and production of new works about women by professional and academic theatres around the country. It is also meant to draw attention to the need to produce and support such plays.
---
Tickets can be purchased in person at the Ohio State Theatre Ticket Office, over the phone during normal business hours at 614-292-2295, or online through Ticketmaster.
---