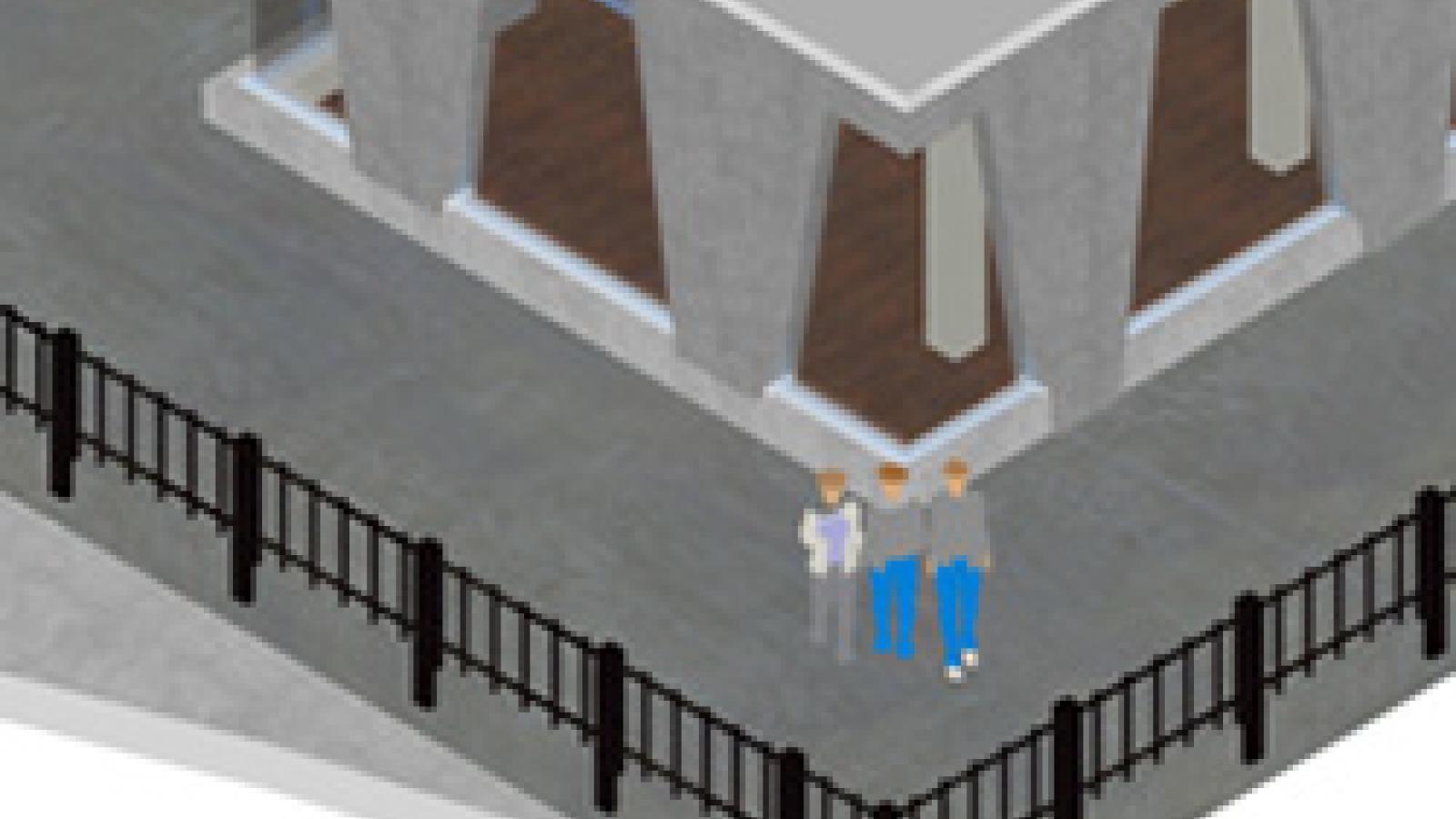 Body
By Brad Steinmetz, Assistant Professor
A team of students from the Department of Theatre and the Knowlton School of Architecture was awarded the top prize this weekend for their theatre architecture project. The competition, organized by the United States Institute for Theatre Technology (USITT) and the American Society of Theatre Consultants (ASTC), was to design a theoretical renovation of a campus building to create a performance venue. The competition culminated in a session at the national conference of USITT in Fort Worth, Texas.
In their project, the Ohio State team designed a robust, flexible theatre space in the underutilized northwest corner of the Drake Performance and Event Center. The black-box style theatre would complement the existing thrust and proscenium theatres in the building and support the department's Lab Series initiative, an ambitious season of student-created productions.
The new venue would tie directly into the existing spacious lobby overlooking the Olentangy River. The design provides dressing rooms, a green area, storage, and a modest workshop space.  It doubles the height of the existing rooms to create a catwalk and a movable lighting grid in the performance area. The design also incorporates the new venue into the surrounding landscape and riverside trails with a wrap-around balcony and a tiered outdoor lounge and amphitheatre.
Team members include: Andy Baker, MFA design student; Evan Bunner, BS City & Regional Planning; Shane Cinal, MFA design student; and Josh Quinlan, MFA design student. The team was led by Paul Sanow, Consultant with Bill Conner Associates LLC and Brad Steinmetz, Assistant Professor in the Department of Theatre.
To support their work on the project, the students enrolled in an independent study course with Steinmetz that examined theatre architecture more broadly. They visited a variety of theatres in Columbus and met with architects, technicians and artistic directors about their venues and their work. The team selected Assistant Professor Jennifer Schlueter, creator of the Lab Series, as the end user for the space and conducted interviews about programmatic needs and space usage.
The students had only two months to research, charrette and finalize their design and submission. Their hard work paid off this weekend, when the jury awarded them a first place honor and a cash award to share.