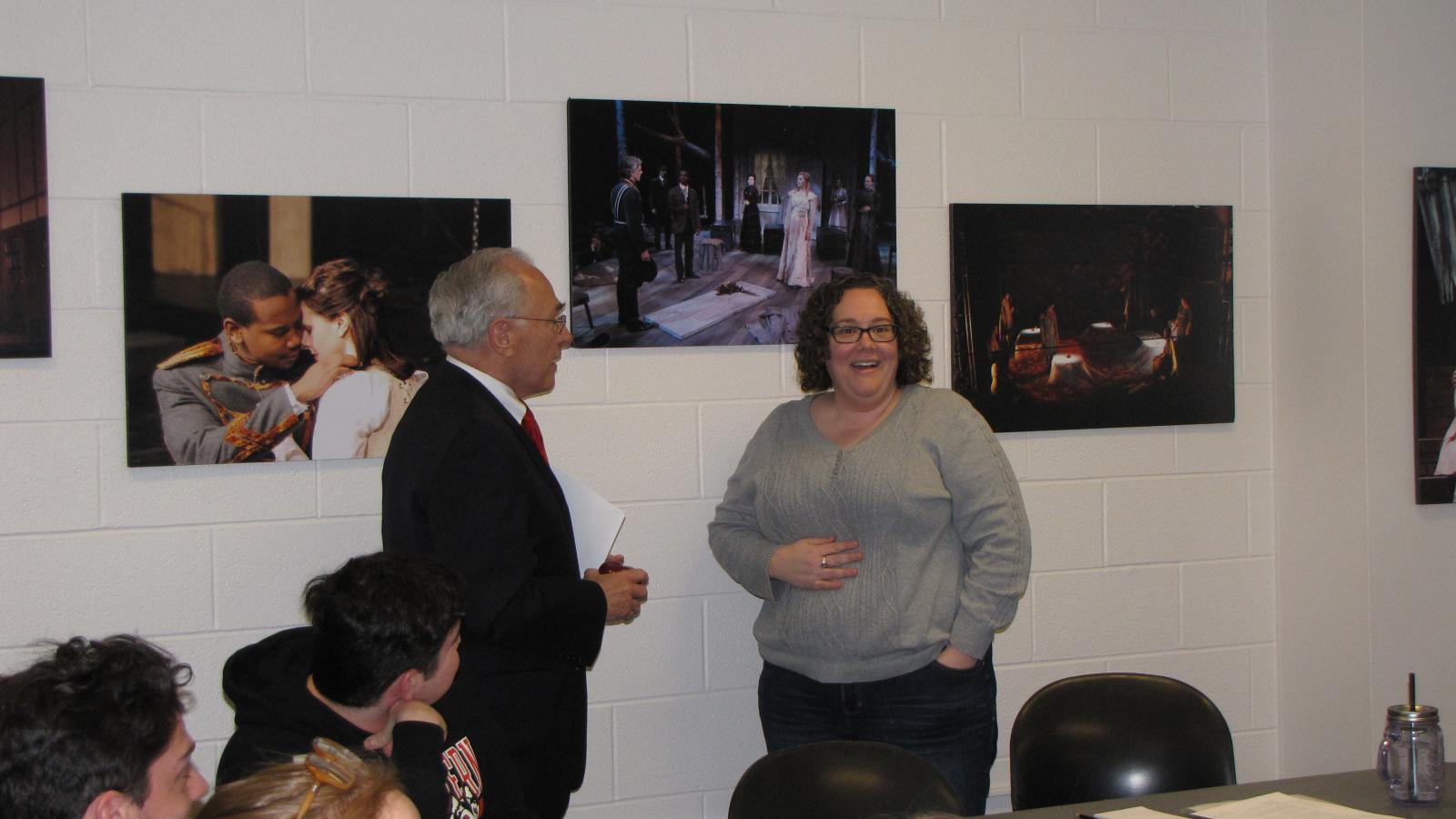 Body
From: University Awards & Recognition
May 22, 2014
The Alumni Award for Distinguished Teaching honors faculty members for superior teaching. Recipients are nominated by present and former students and colleagues and are chosen by a committee of alumni, students, and faculty. They receive a cash award of $3000, made possible by contributions from the Alumni Association, friends of Ohio State, and the Office of Academic Affairs. They also receive a $1,200 increase in their base salaries from the Office of Academic Affairs. The recipients are inducted into the university's Academy of Teaching, which provides leadership for the improvement of teaching at Ohio State.
Jennifer Schlueter is an effective teacher who both brings great enthusiasm to her teaching and draws enthusiasm out of her students. The positive, rigorous and collaborative environment she creates in her classroom has drawn raves since she began teaching at Ohio State in 2010.
"Professor Schlueter excites students and arouses intellectual curiosity in the classroom," wrote one of her former students. "She organizes her classroom into a space that feels like we are all engaged in a conversation with her, each other, and the material. She is an excellent teacher, whose love and passion for teaching are evident through every interaction."
Schlueter also uses her professional experience in the world of theatre to expand opportunities for her students. She is joint artistic director of the For/Word theatre company, which regularly collaborates with Columbus' Available Light Theatre. At Ohio State, she coordinates the Lab Series, a student-driven, department-nurtured performance series focused on new work development. "One of the things I admire most about Dr. Schlueter is her commitment to creating theatre as well as teaching it," wrote another nominator. "Her professional work as a playwright has both fostered opportunities for students in our department and brought our department into a closer relationship with artists in the community."
Aside from her efforts as a professor and playwright, students appreciate how Schlueter has served as a mentor to them. "Her methods are direct and honest. Her writing is exceptional," a nominator wrote. "I consider her a mentor of the highest caliber."
In addition to this award, Schlueter has also won the Distinguished Undergraduate Research Mentor award from the Undergraduate Research Office.
Schlueter earned her PhD from The Ohio State University.