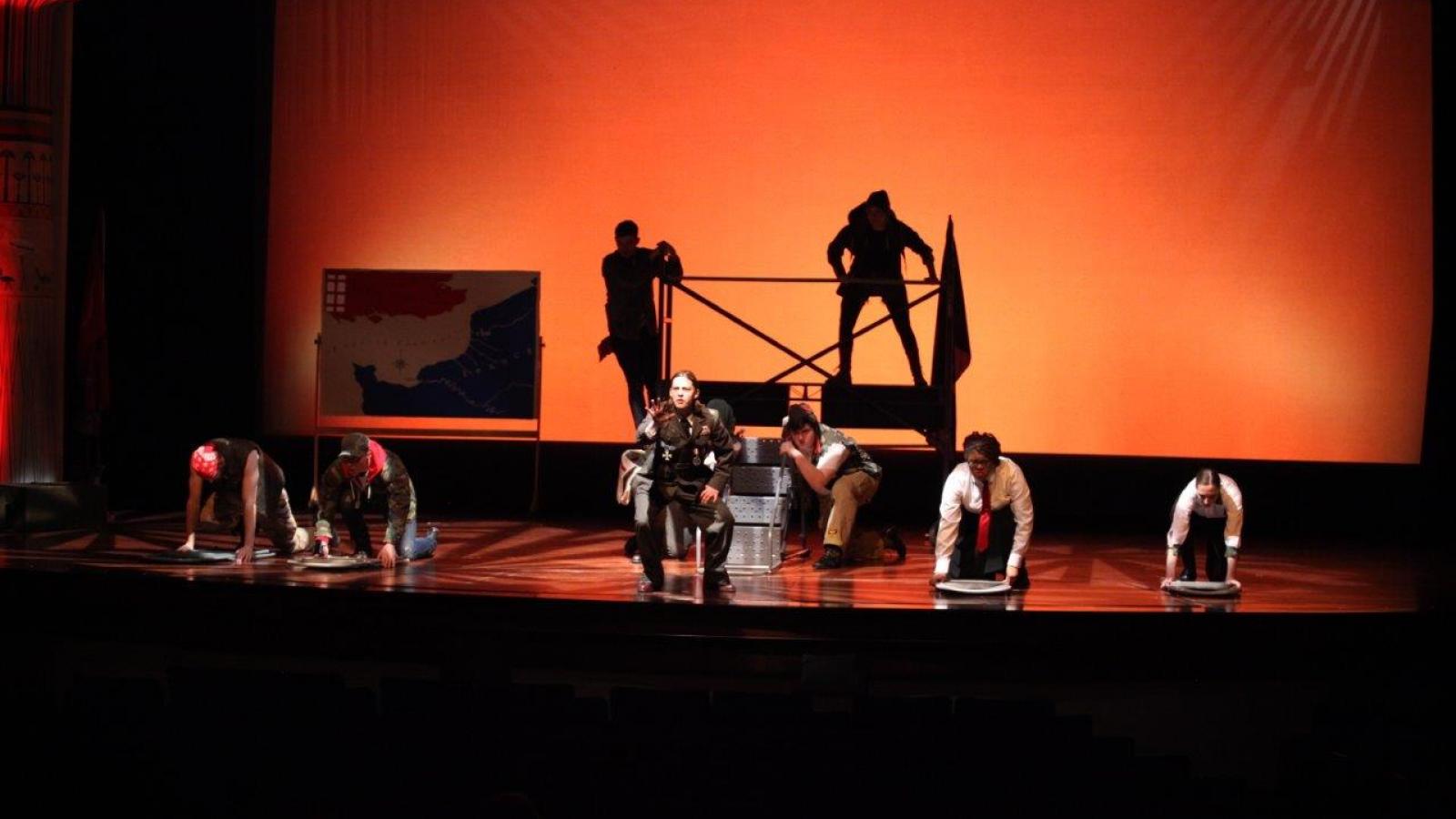 Body
By Andrew Trimmer, Undergraduate Studies Coordinator, Tour Manager
In spring of 2015, the Ohio State University Department of Theatre presented a touring production of William Shakespeare's Henry V, as a part of the ongoing partnership with the Royal Shakespeare Company. This 75-minute production was an excellent opportunity for children of all ages to experience Shakespeare for the first time.
Taking on a history such as Henry V was no small feat, but the mature and energetic group of undergraduates presented the material beautifully, exposing the deep sorrow that comes with loss, betrayal and the costs of war. The main action of the production took place in a VFW (Veterans of Foreign Wars) Hall; this production is also a call to arms, as the actors each played veterans essentially retelling this story to the audience to raise awareness of veteran marginalization.
Adapted and directed by Kevin McClatchy, eleven undergraduate students opened this abridged version of Henry V at the Lincoln Theatre downtown in early February, before taking it on tour to 13 schools in the greater Columbus area. These schools ranged from elementary to high school, exposing children ages 8 to 18 to Shakespeare's work. After each performance, the actors would gather the students into groups and lead workshops based on text from the play.