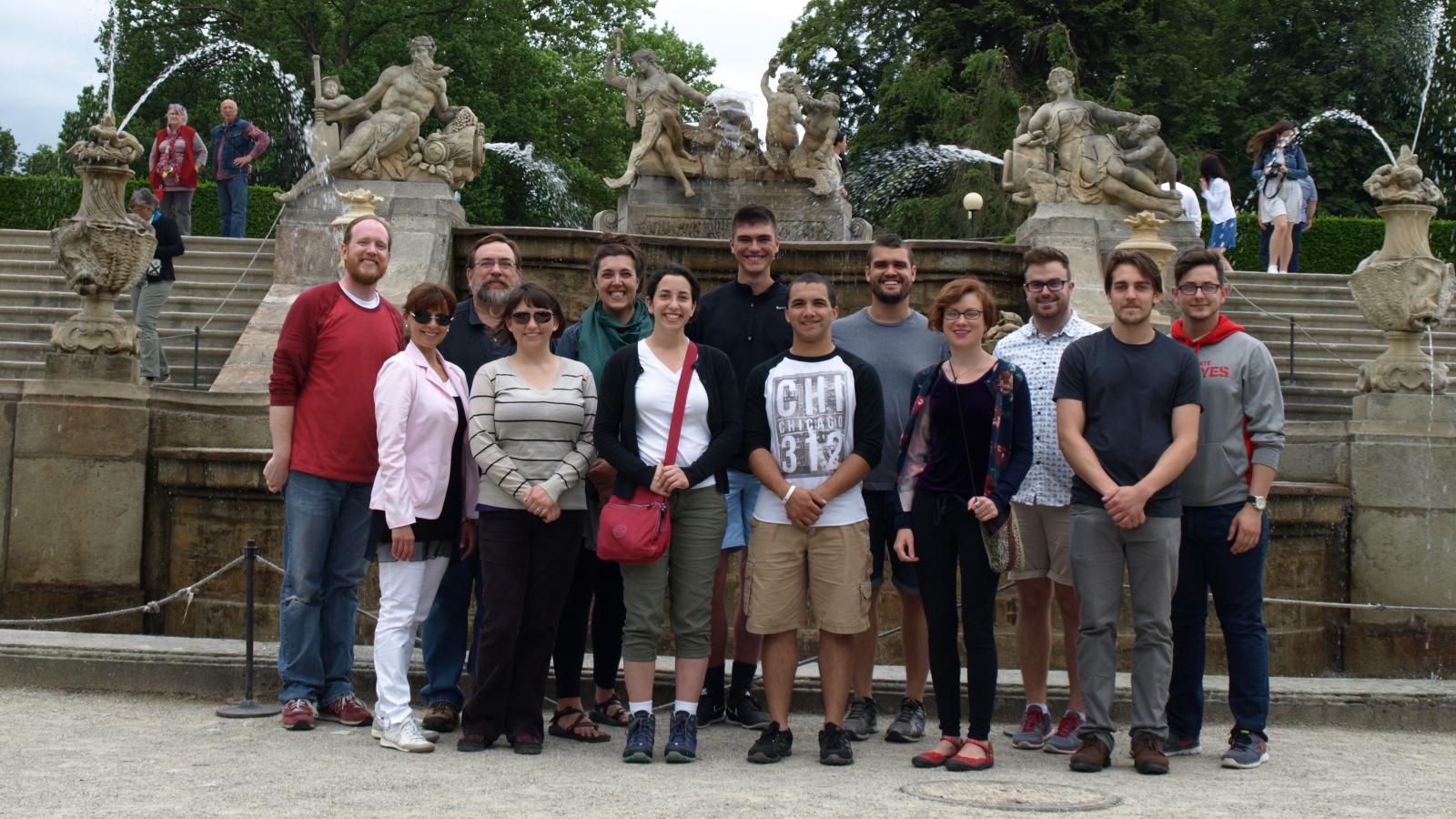 Body
By Joshua Quinlan, Ph.D. Theatre Student
The Czech Theatre Program began with a pre-departure course focusing on the history of Czech culture and theatre, which took place in May term. Our group was comprised of undergraduates, graduate students and several faculty members from both the Columbus and Lima campuses. Our group ranged in interests from design to acting, and even extended outside of theatre.
It was an amazing experience to see so many of the places we learned about in class come to life on our trip. Highlights of the tour included visits to the National Theatre, where we saw Bedřich Smetana's The Two Widows; the Estates Theatre where Mozart premiered Don Giovanni in 1787, and where Miloš Forman filmed scenes of Amadeus; the theatre archives in Terezín, a former military fortress, which was repurposed as a Jewish ghetto and concentration camp during WWII; and the town of Česky Krumlov, home to one of the only functioning Baroque theatres in the world with original stage machinery and props. The city of Prague showcased an eclectic array of beautiful architecture, breathtaking views and unique activities, which kept our tour group busy throughout our twelve-day stay.
The Czech Theatre Program was especially exciting this year because we were able to attend the Prague Quadrennial (PQ). PQ 2015 was focused on the three topics of Weather, Politics and Music. The conference was spread out across numerous historic locations in the city center and featured a large variety of theatre performances, art installations, national and student exhibits, and Keynote lectures by theatre greats such as Julie Taymor, Robert Lepage, Robert Wilson, and Adrianne Lobel. The opportunity to be in Prague with so many other international theatre practitioners was truly inspiring.
As a whole, the Czech Theatre Program was a once in a lifetime experience that was both educational and unforgettable.