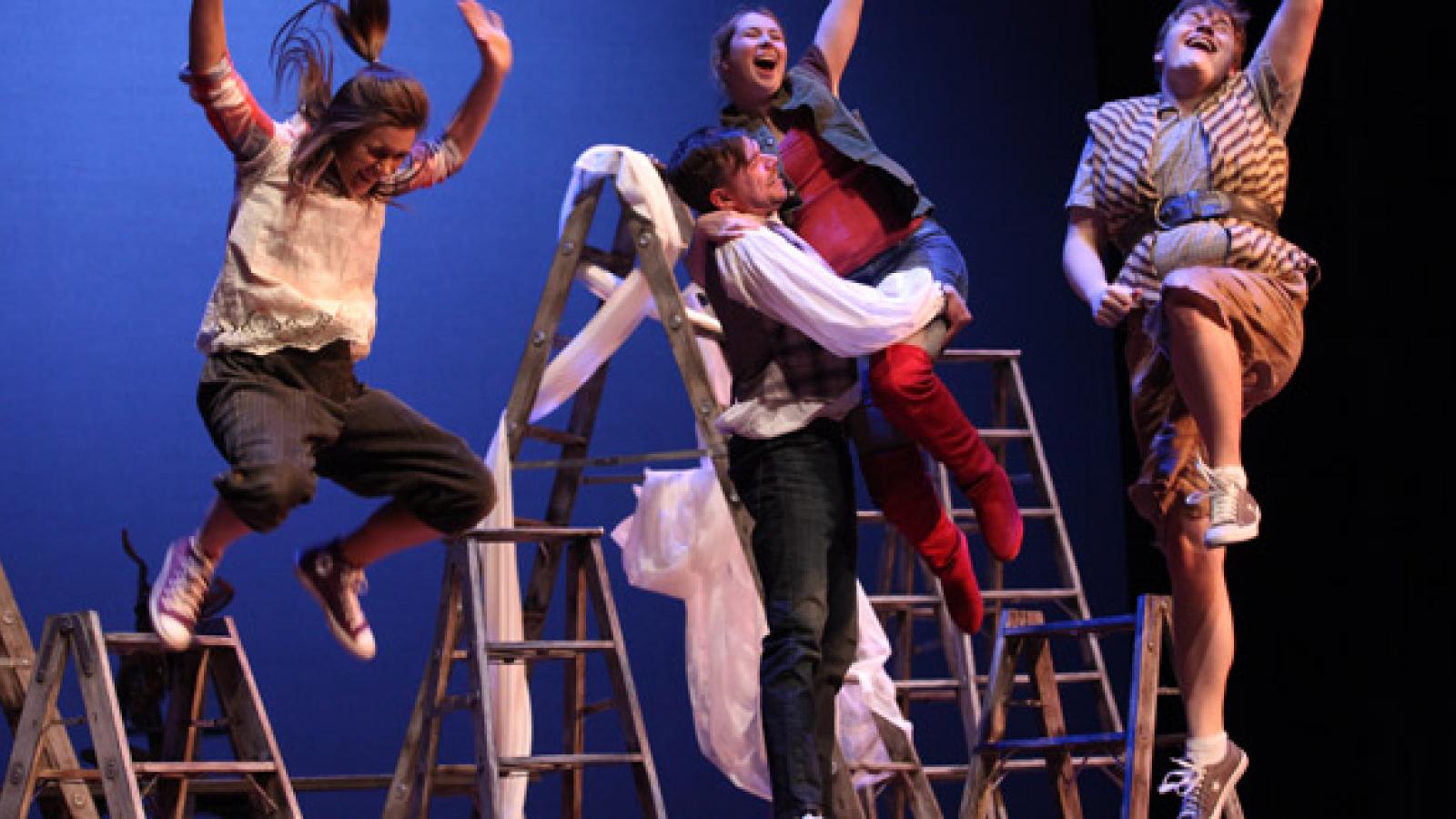 Body
The Theatre Minor is open to Ohio State students who wish to extend their knowledge of theatre as a cognate to their primary area of study. The minor consists of 15 credit hours tailored to meet the needs and interests of each individual student.
Coursework for the Theatre Minor
To complete the minor, students may choose from any theatre coursework, including practicum and production courses. Students may choose to specialize in one aspect of theatre or sample an array of different subjects. However, students still have to observe prerequisites for certain coursework.
Arts and Sciences Program Guidelines
A minor is not required for graduation.
Credit hours required: A minimum of 15 credits. All courses must be at the 2000 level or above. A minimum of 6 units must be at the 3000 level or above. No more than 3 hours of X193 and X194 course work may be used on the minor.
Transfer credit hours allowed: No more than one half of the credit hours required of the minor.
Overlap with the GE: Permitted
Overlap with the major: The minor must be in a different subject than the major. No courses may count on the minor and on the major.
Overlap between minors: Each minor completed must contain unique hours.
Grades Required
Minimum C- for a course to be counted on the minor.
Minimum 2.00 cumulative point-hour ratio required for the minor.
Course work graded Pass/Non-Pass cannot count on the minor.
How to Declare a Theatre Minor
To get started on the Theatre Minor, students should consult with the Academic Program Coordinator in the Department of Theatre, Film, and Media Arts to find out about predicted course offerings and to fill out a Minor Program Form. After the department has approved a student's Minor Program Form, the student must file the form with their college or school advisor.
Filing the Minor Program Form
The Minor Program Form must be filed at least by the time the graduation application is submitted to a college/school counselor.
Changing a Minor
Once the minor program is filed in the college office, any changes must be approved by the Department of Theatre, Film, and Media Arts.
---
[pdf] - Some links on this page are to Adobe .pdf files requiring the use of Adobe Reader. If you need these files in a more accessible format, please contact theatre@osu.edu.