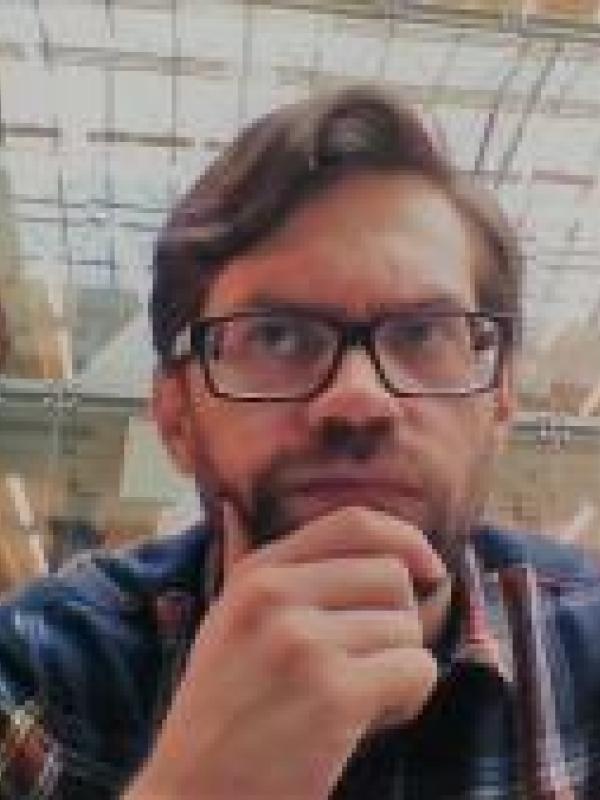 Joshua Streeter
Graduate Teaching Associate
Drake Perf & Event Ctr
1849 Cannon Dr
Columbus, OH 43210
Areas of Expertise
Classical Greek Theatre
Translation/Adaptation
Directing
Theatre Pedagogy
Education
MA The Ohio State University
BA Adams State University
Joshua A. Streeter is a PhD student with research interests in classical Greek theatre, translation/adaptation, and theatre pedagogy. He earned an MA in Theatre from the Ohio State University in Spring 2019 with his thesis "Greek Tragedy and Its American Choruses in Open Air Theaters from 1991 to 2014: The Cases of Gorilla Theatre Productions and The Classic Greek Theatre of Oregon," which examined two American theatre companies' deployment of the chorus of Greek tragedies over the course of more than two decades and over thirty productions. During his MA studies, Josh served as a Graduate Teaching Fellow through the University Center for the Advancement of Teaching for the 2018-2019 academic year and was a University Fellow during the 2017-2018 academic year. As a Graduate Teaching Associate, he has taught sections of TH 2100 Intro to Theatre in both classroom and online settings.
Previously, Josh earned a BA in Theatre with Secondary English Education Licensure from Adams State College (now University) in southern Colorado. He also competed for the school's track team in the NCAA Division II, winning 6 All-American Awards including 2 National Championships, and was named the U.S. Track & Field and Cross Country Coaches Association 2009 Outdoor Track Scholar Athlete of the Year. After a short teaching tenure at Monte Vista Middle School, he taught English and Theater at Alamosa High School for 4 years, where he also served as the head coach for the Speech and Debate team and was the artistic and technical director for AHS Theater.
Josh has directed plays ranging from Shakespeare to Feydeau to stage adaptations of Lovecraft and has co-directed three musicals. In October 2019, he translated and adapted a new English language version of Aristophanes' Lysistrata entitled Lisa's Treaty and performed it as a part of the Ohio State theatre department Lab Series.
People Filters: