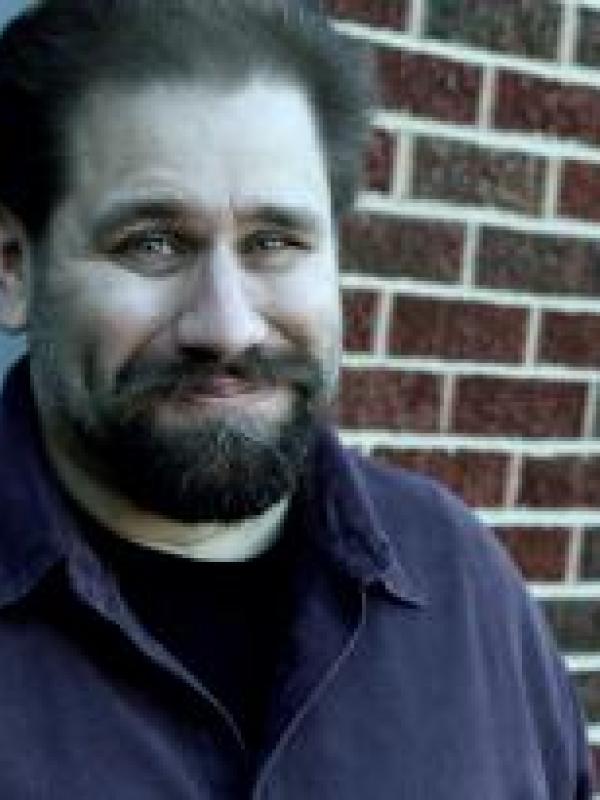 John Michael Sefel
Lecturer
Drake Perf & Event Ctr
1849 Cannon Dr
Columbus, OH 43210
Office Hours
WF 2:30-3:30 or by appointment (all via Zoom).
Areas of Expertise
Directing
Dramaturgy
Playwriting
Disability Research
Yiddish Theatre
Education
PhD The Ohio State University
MFA Baylor University
YISP Certificate Vilnius University (Lithuania)
BA Granite State College
AA Northern Essex Community College
John Michael Sefel is the editor of At the Intersection of Disability and Drama (2021), co-editor of the forthcoming Stage Frights (2022), and co-editor of the annual peer-reviewed Texas Theatre Journal. Previous publications include serving as co-editor for Lovecraftian Proceedings, Vol. 1 (Hippocampus Press), Seven Deadly Sins: an anthology of new plays (Ghostlight Publications), and as a contributor to publications from Routledge, McFarland, and others.

As director, he has led over fifty shows around the country, including the debut of Void at the Boston Playwrights Theatre and La Serva Padrona for the Central Texas Opera Festival. His original plays have been staged in Boston, Texas, Kansas, and New York City. 
A first-generation American and son of a child-refugee survivor of the camps of WWII, his research at Ohio State has largely focused on how immigrant Jews portrayed themselves, America, and oppression through Yiddish-language theatre, though he also has a soft spot for researching late 19th- and early 20th-Century horror in England, France, and the U.S. He lives in Columbus with his wife, Mariah, their kids, Matilda and Ollivander, and two particularly high-maintenance black cats. 
People Filters: