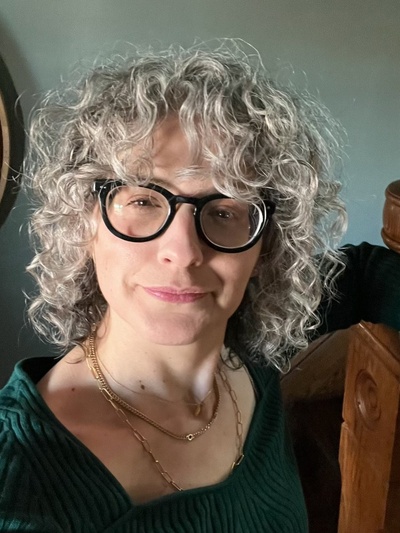 Sarah Neville
Associate Professor of English; Associate Professor of Theatre, Film, and Media Arts
465 Denney Hall
164 Annie & John Glenn Avenue
Columbus, OH 43210
Areas of Expertise
Renaissance literature and culture
Textual editing
Book history/bibliography
Shakespeare and performance
History of science
Sarah Neville is jointly appointed in English and Theatre, Film, and Media Arts. She specializes in early modern English literature, bibliography, theories of textuality, and Shakespeare in performance, chiefly examining the ways that authority is negotiated in print, digital, and live media. She is an assistant editor of the New Oxford Shakespeare (2016-17), for which she edited five plays in both old and modern-spelling editions, as well as an associate coordinating editor of the Digital Renaissance Editions. She regularly publishes on textual theory, digital humanities, pedagogy, and scholarly editing, and has been appointed a general textual editor for Linked Early Modern Drama Online and the New Internet Shakespeare Editions. Neville's latest book, Early Modern Herbals and the Book Trade: English Stationers and the Commodification of Botany (Cambridge, 2022 – available with Cambridge Gold Open Access), demonstrates the ways that printers and booksellers of herbals enabled the construction of scientific and medical authority in early modern England. Identified by one reviewer as "informative, penetrating, and witty," the book's attention to the economic and material concerns of booksellers reframes questions of epistemological agency at the dawn of the Enlightenment to include the labors of understudied craftsmen and women who turned natural history knowledge into a viable and vendible commodity. She is currently at work editing 2 Henry VI for the Arden Shakespeare.  
A theatre director and film artist who is a great believer in experiential learning, Neville is the founder and creative director of Ohio State's Lord Denney's Players, an academic theatre company that enables students to see how technologies of textual transmission have shaped the reception of Shakespeare's plays. Since 2014, LDP has produced seven plays and two films, most recently a full-length documentary, Looking For Hamlet, 1603 (2021) and a full-scale production of the rarely produced first quarto text of Henry V (2022); for their similarly groundbreaking 2018 work with Sir John Falstaff and the Merry Wives of Windsor, Lord Denney's Players was awarded a commendation from the Columbus City Council. Neville also directed the first quarto text of Hamlet for the Actors' Theatre of Columbus for their 40th season in Summer 2022.  
Neville is the winner of the 2020 Paul W. Brown Excellence in Teaching Award. She is eager to work with students on projects related to early modern literature (especially drama and performance), Renaissance book history, and premodern histories of science. 
People Filters: