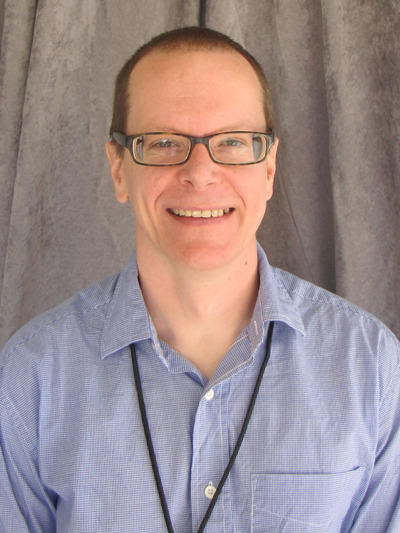 Eric Brinkman
Lecturer
he/his or they/them
4138 Smith Laboratory
174 W 18th Ave
Columbus, OH 43210
Areas of Expertise
Performance studies
Shakespeare studies
Pedagogy
Affect theory
Critical race theory and Afropessimism
Critical whiteness studies
Queer and transgender studies
Film studies
Education
PhD The Ohio State University
MA Shakespeare Institute
BA The Ohio State University
Eric Brinkman's research focuses on the performance of race, gender, and sexuality in theatre, film, and television. He has several forthcoming articles and book chapters, including an article on Iago as a scapegoat for white racial anxieties in productions of Othello and a book chapter on genderfluid casting in Twelfth Night and As You Like It (Inclusive Shakespeares: Identity, Pedagogy, Performance, edited by Sonya Loftis and Mardy Philippian). These are subjects expanded from his dissertation, "Inclusive Shakespeare: An Intersectional Analysis of Contemporary Production," which analyzes Shakespearean production through the lens of what he calls productive and nonproductive failure: theatre can never produce the objects is claims to represent, but do the choices we make as creatives resist, reimagine, or reinstate stereotypes and biases?
He also works in film and has a forthcoming book chapter on the affective complexity of the female actors in giallo and other genre film in the collection Bloodstained Narratives: The Giallo Film in National Context and Abroad (edited by Fernando Pagnoni). Along with further developing his argument that auteur theory often displaces an acknowledgment of the affective contributions of female actors, he is currently researching gore and splatter effects in films as a critique of late stage capitalism, which over time systematically demands higher and higher human, material, and aesthetic costs.
In 2017 Brinkman co-directed The Comedy of Errors for the theatre department, and as a graduate student, participated in the RSC Stand Up for Shakespeare and Be the Street programs, studying, directing. and devising with the RSC, Feast of Crispian, Albany Park Theatre Project (APTP), and La Pocha Nostra (Guillermo-Gómez Peña). He recently acted in the InterACT program for the College of Health and Human Sciences Diversity & Inclusion Performance, University of North Carolina Wilmington under Dr. Elizabeth Wellman and is interested in devising and implementing more diverse and inclusive modes of performance in both classical and contemporary theatre. 
Along with lecturing, Brinkman works as an instructional consultant for the Michael V. Drake Institute for Teaching and Learning, where he provides teaching consultations, midterm teaching assessments, and teaching workshops focused on active teaching methods, academic professionalization, DEIJ, and contemplative pedagogical methods. 
People Filters: